Understanding the Engine of Growth for Business Success
The Engine of Growth: Unveiling Strategies for Business Success
In today's competitive business landscape, unlocking the engine of growth is paramount to achieving long-term success. To thrive and stay ahead, businesses need practical strategies that drive sustainable development. 
One powerful approach is customer acquisition through referral programs. Did you know that referred customers have a 16% higher lifetime value than non-referred customers? By implementing a referral program, businesses can tap into the power of word-of-mouth marketing and leverage their existing customer base to attract new customers.


Another proven strategy is expanding into untapped markets. Research shows that companies that develop into new markets experience average revenue growth of 85% over three years. Businesses can diversify their customer base and capitalize on new opportunities by identifying emerging markets or untapped customer segments.


Additionally, embracing data-driven decision-making is crucial. Businesses can make informed decisions by leveraging customer data, market insights, and analytics, optimizing operations, and identifying growth opportunities. Companies that utilize data to drive their strategies have a 19% higher probability of achieving above-average profitability.



Ultimately, unlocking the engine of growth requires a multi-faceted approach that encompasses customer referrals, market expansion, and data-driven decision-making. 
By adopting these strategies, businesses can fuel their success and achieve sustainable growth in the ever-evolving marketplace.
Exploring the Engine of Growth
The engine of growth is a dynamic and multifaceted concept that drives the success of businesses across industries. 
One key strategy for fueling growth is focusing on customer retention. Did you know that increasing customer retention rates by just 5% can boost profits by up to 95%? By providing exceptional customer experiences, businesses can foster loyalty, encourage repeat purchases, and generate positive word-of-mouth referrals.


Another critical aspect of the growth engine is customer acquisition. Implementing effective acquisition strategies, such as targeted digital marketing campaigns, can help businesses expand their customer base. For example, leveraging social media advertising can increase brand visibility and reach new audiences, resulting in a steady influx of potential customers.


In addition to customer-centric strategies, optimizing operational efficiency is vital for sustainable growth. Businesses can improve productivity and allocate resources more effectively by streamlining processes, reducing waste, and embracing automation technologies. This, in turn, enables them to scale their operations and seize growth opportunities.


Furthermore, innovation plays a pivotal role in driving the engine of growth. Embracing new technologies, developing cutting-edge products or services, and staying ahead of market trends can position businesses as industry leaders. By investing in research and development, companies can differentiate themselves from competitors and attract a loyal customer base.



Lastly, partnerships and collaborations can act as catalysts for growth. Forming strategic alliances with complementary businesses or industry influencers can expand reach, access new markets, and unlock valuable synergies. To explore the engine of growth, companies must adopt a holistic approach that combines customer retention, acquisition, operational efficiency, innovation, and strategic partnerships. 
By leveraging these strategies and adapting to the ever-changing business landscape, companies can unlock their true growth potential and achieve long-term success.
1.1 Understanding the Engine of Growth
To understand the engine of growth, we need to delve into its core components: acquisition, retention, and monetization. The investment involves attracting new customers to your business through various channels, such as digital marketing campaigns. 
The goal is to reach and engage your target audience, converting them into paying customers. Retaining customers is equally crucial for sustained growth. Repeat customers serve as brand advocates, driving referrals and expanding the customer base. Businesses can cultivate loyalty and increase customer lifetime value by delivering exceptional customer experiences.
Monetization refers to the process of maximizing revenue from your customer base. This can involve upselling or cross-selling additional products or services, implementing pricing strategies, or introducing subscription models. By optimizing monetization strategies, businesses can increase average transaction values and generate consistent revenue growth.
Understanding the engine of growth requires analyzing and optimizing each element synergistically. For example, attracting high-quality leads through acquisition efforts becomes even more valuable when combined with effective customer retention strategies, resulting in long-term profitability.
Moreover, data-driven decision-making is paramount in unlocking the engine of growth. By analyzing customer behavior, preferences, and market trends, businesses can identify opportunities, optimize their strategies, and make informed decisions that fuel growth.
The growth engine is powered by the interconnected dynamics of customer acquisition, retention, and monetization. By understanding and optimizing each element, leveraging data insights, and adapting to the ever-evolving business landscape, businesses can drive sustainable growth and achieve long-term success.
1.2 Key Components of the Engine of Growth
The growth engine is fueled by several key components that synergize to propel business success. Understanding these components is essential for developing effective growth strategies. Let's explore the key elements:
Product-Market Fit: The foundation of the growth engine is a product or service that meets a genuine need in the market. Achieving product-market fit entails understanding customer pain points, developing a compelling value proposition, and continuously refining the offering based on customer feedback.


Customer Acquisition: Acquiring new customers is a vital component of growth. Businesses can employ targeted marketing campaigns, search engine optimization (SEO), content marketing, social media advertising, or referral programs to attract potential customers and expand their reach.


Customer Retention: Retaining existing customers is equally important. Implementing loyalty programs, offering proactive customer service, and maintaining solid relationships can increase customer retention. By delivering exceptional customer experiences, personalized engagement, and ongoing support, businesses can foster loyalty, reduce churn rates, and benefit from repeat purchases.


Revenue Expansion: Increasing revenue from existing customers is a key growth driver. Upselling and cross-selling strategies, introducing new products or features, or implementing pricing optimization techniques can help maximize customer lifetime value and drive revenue growth.


Scalability: Building a scalable business model is crucial for sustainable growth. This involves designing processes, systems, and infrastructure that can handle increasing customer demand without compromising quality or efficiency. Automation, streamlined operations, and scalable technology solutions all contribute to scalability.


Data-Driven Decision-Making: Leveraging data analytics and insights are essential for optimizing the growth engine. Businesses can make informed decisions by analyzing customer data, market trends, and key performance indicators, identifying growth opportunities, and fine-tuning their strategies for maximum impact.


Continuous Innovation:

Innovation is the fuel that keeps the growth engine running. By staying ahead of market trends, embracing emerging technologies, and constantly evolving products or services, businesses can differentiate themselves and remain competitive in a rapidly changing landscape.
By focusing on these critical components—product-market fit, customer acquisition, retention, revenue expansion, scalability, data-driven decision-making, and continuous innovation—businesses can build a powerful engine of growth that drives their long-term success.
1.3 Factors Influencing the Engine of Growth
The engine of growth for a business is influenced by a variety of factors that shape its trajectory and success. Understanding these factors is crucial for developing effective growth strategies. Let's explore some key elements:
Market Conditions: The overall market conditions play a significant role in the growth engine. Market size, competition, industry trends, and economic conditions can impact customer demand, pricing strategies, and overall growth potential. It's essential to assess the market landscape and adapt strategies accordingly.


Customer Behavior: Understanding customer behavior is essential for driving growth. Factors like purchasing patterns, preferences, demographics, and needs influence acquisition, retention, and monetization strategies. Conducting market research, analyzing customer data, and staying attuned to changing customer preferences can help tailor strategies for maximum impact.


Technological Advancements: Technological advancements can both disrupt and enable growth. Embracing new technologies, such as artificial intelligence, automation, cloud computing, or data analytics, can streamline operations, enhance customer experiences, and unlock new growth opportunities. Staying abreast of technological trends and adopting relevant innovations can provide a competitive edge.


Regulatory Environment: The regulatory landscape can significantly impact the growth engine, particularly in highly regulated industries. Compliance requirements, licensing, data privacy regulations, and industry-specific rules shape business operations and strategies. It's crucial to stay informed about relevant laws and adapt strategies to ensure compliance and mitigate risks.


Funding and Resources: Access to funding and resources can influence growth opportunities. Availability of capital for investments, research and development, marketing, and talent acquisition can fuel expansion plans. Businesses must consider funding options, strategic partnerships, and resource allocation to support their growth ambitions effectively.


Organizational Culture and Leadership: The culture and leadership within an organization can profoundly impact the growth engine. A culture that fosters innovation embraces change, encourages collaboration, and empowers employees can drive growth initiatives. Effective leadership that sets a clear vision inspires teams, and promotes a growth mindset is instrumental in navigating challenges and seizing opportunities.


Customer Feedback and Insights:

Listening to customer feedback and leveraging customer insights is vital for growth. Incorporating customer feedback into product development, marketing strategies, and overall decision-making can drive customer satisfaction and loyalty. Gathering feedback through surveys, reviews, and customer interactions helps identify pain points, opportunities for improvement, and emerging trends.
By considering these factors—market conditions, customer behavior, technological advancements, regulatory environment, funding and resources, organizational culture and leadership, and customer feedback—businesses can better understand and navigate the engine of growth, developing strategies that align with market dynamics and drive sustainable success.
Implementing Effective Growth Strategies
Implementing effective growth strategies is crucial for the success of any SaaS company. By adopting the right approach, businesses can accelerate their growth and stay ahead of the competition. 
One proven strategy is to focus on customer acquisition and retention. According to a recent study, acquiring a new customer can cost five times more than retaining an existing one. Therefore, investing in building strong customer relationships and providing exceptional customer service is essential.


Another effective growth strategy is to leverage data analytics. SaaS companies can gain valuable insights to optimize their offerings and improve user experience by analyzing user behavior, product usage patterns, and customer feedback. For instance, a study found that personalizing the onboarding process based on user preferences increased user engagement by 25%.


Additionally, implementing a referral program can drive organic growth. Word-of-mouth recommendations from satisfied customers can be a powerful driver for acquiring new users. By incentivizing referrals, SaaS companies can tap into their existing customer base to expand their reach and attract new customers at a lower cost.



Furthermore, partnerships and collaborations can fuel growth. By forming strategic alliances with complementary SaaS providers or industry leaders, companies can access new markets, enhance their product offerings, and benefit from shared resources and expertise.
Implementing effective growth strategies involves a holistic approach encompassing customer acquisition and retention, data analytics, referral programs, and strategic partnerships. SaaS companies can unlock their growth potential and achieve sustainable success by adopting these strategies and continuously adapting to market dynamics.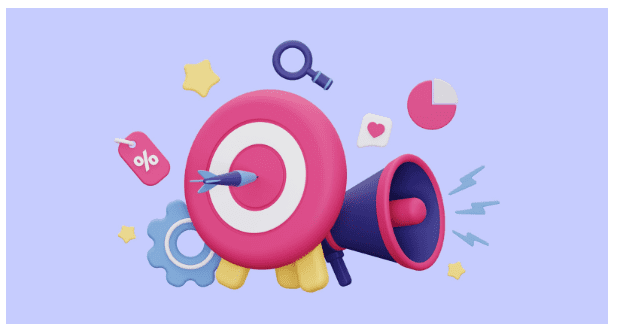 2.1 Customer Acquisition Strategies
Customer acquisition is crucial for SaaS companies looking to expand their user base and increase revenue. Implementing effective customer acquisition strategies is essential for sustainable growth. Here are some proven methods to consider:
Content Marketing: Creating high-quality, informative content such as blog posts, videos, and eBooks can position your SaaS company as an industry thought leader. You can attract organic traffic to your website and generate leads by offering valuable insights and solutions to common pain points.


Search Engine Optimization (SEO): Optimizing your website and content for search engines is crucial for improving visibility and driving organic traffic. Conduct thorough keyword research and optimize your website's meta tags, headings, and content to rank higher in search engine results pages (SERPs).


Paid Advertising: Running targeted pay-per-click (PPC) campaigns on platforms like Google Ads and social media can help you reach your target audience quickly. By carefully selecting keywords, demographics, and interests, you can optimize your ads to generate relevant leads and maximize your return on investment (ROI).


Referral Programs: Encouraging your existing customers to refer your SaaS product to their network can be a powerful acquisition strategy. Offer incentives such as discounts, rewards, or extended trial periods to motivate them to refer others. Implementing referral tracking systems and making the referral process seamless can further enhance the effectiveness of this strategy.


Strategic Partnerships: Collaborating with complementary businesses or influencers in your industry can expand your reach and expose your SaaS product to a broader audience. Joint webinars, co-marketing campaigns, or guest blogging opportunities can help you tap into new customer segments and increase brand visibility.


Free Trials and Freemium Models:

Offering free trials or freemium versions of your SaaS product allows potential customers to experience its value firsthand. By providing a limited understanding of your product with the option to upgrade to a paid plan, you can attract users who are more likely to convert into paying customers. Remember, it's essential

to track and analyze the performance of each customer acquisition strategy to identify what works best for your SaaS company. 
You can drive effective customer acquisition and fuel growth in your business by continuously optimizing and refining your approaches based on data and user feedback.
2.2 Customer Retention and Loyalty Programs
Customer retention and loyalty programs are strategic initiatives businesses implement to encourage customers to remain loyal to their brand and continue making repeat purchases. These programs aim to build strong customer relationships, increase customer satisfaction, and drive long-term profitability. Here's an overview of customer retention and loyalty programs:
Importance of Customer Retention: Customer retention is crucial for businesses because acquiring new customers is generally more expensive than retaining existing ones. Satisfied, loyal customers are more likely to make repeat purchases, spend more money, and act as brand advocates, referring others to the business.


Customer Loyalty Programs: These programs offer rewards, incentives, and exclusive benefits to customers who consistently choose a particular brand. The objective is to foster loyalty and create value and appreciation for customers. Loyalty programs can be points-based, tier-based, cashback programs, exclusive memberships, or other creative formats.


Personalization and Data Analysis: Effective loyalty programs leverage customer data to personalize offers and rewards based on individual preferences, purchasing history, and behavior. Businesses gain insights into customer needs and preferences by analyzing customer data, enabling them to tailor their offerings accordingly.


Tiered Programs: Tiered loyalty programs provide different benefits based on customers' loyalty status. Customers who advance through the tiers by making more purchases or reaching specific milestones unlock increasingly valuable rewards and perks. This strategy encourages customers to continue engaging with the brand to reach higher levels.


Experiential Rewards: In addition to traditional discounts and points-based systems, loyalty programs can offer experiential rewards. These include VIP access to events, early product launches, personalized consultations, or other unique experiences beyond monetary incentives. Experiential rewards create emotional connections with customers and increase their sense of exclusivity.


Communication and Engagement: Regular communication with program members keeps them engaged and informed about new offers, rewards, and promotions. This can be done through personalized emails, SMS messages, mobile apps, or dedicated loyalty program portals. Providing a seamless and user-friendly experience enhances customer engagement and participation.


Social and Referral Programs: Loyalty programs can incorporate social elements, such as points for sharing purchases on social media platforms or referring friends. Encouraging customers to promote the brand to their network extends its reach and credibility while also rewarding customers for their advocacy.


Feedback and Listening to Customers: Gathering feedback from program participants allows businesses to understand their preferences, pain points, and areas for improvement. This feedback loop helps enhance the overall customer experience and make necessary adjustments to the loyalty program.


Analyzing Program Effectiveness: Regularly analyzing the loyalty program's performance is crucial to measure its effectiveness. Key metrics include customer retention rate, repeat purchase rate, average order value, customer lifetime value (CLV), and overall program engagement. By tracking these metrics, businesses can identify areas for improvement and refine their strategies.


Continuous Program Evolution:

Customer preferences and market dynamics change, so loyalty programs must adapt and evolve accordingly. Regularly assessing and updating the program's features, rewards, and structure ensures its relevance and competitiveness in the market.
Customer retention and loyalty programs are vital in fostering customer loyalty, driving repeat purchases, and maximizing customer lifetime value. By offering personalized rewards, engaging experiences, and strong communication, businesses can build lasting customer relationships, leading to long-term success.
2.3 Upselling, Cross-Selling, and Expansion
Upselling, cross-selling, and expansion strategies are widely used by businesses to increase revenue and maximize the value of each customer. These techniques involve offering additional products or services to existing customers by encouraging them to upgrade their current purchase (upselling) or by suggesting complementary products or services (cross-selling). 
Expansion strategies focus on expanding the customer's relationship with the business beyond their initial purchase. Let's explore these strategies in more detail:
Upselling: Upselling involves persuading customers to upgrade to a higher-priced product or service that offers more features or benefits than their original choice. This strategy aims to increase the customer's average transaction value and maximize revenue. Businesses can employ various tactics, such as highlighting the superior features of the higher-priced option, emphasizing the added weight or performance, or bundling additional products or services to create a more attractive package.


Cross-selling: Cross-selling involves recommending related or complementary products or services to customers based on their initial purchase. The goal is to encourage customers to make additional purchases. A customer who buys a camera might be cross-sold lenses, memory cards, and camera bags. Cross-selling can be done through targeted product suggestions on the website, personalized email campaigns, or point-of-sale recommendations.


Expansion: Expansion strategies aim to expand the scope and reach of the customer's relationship with the business. This can involve offering new products or services that cater to different needs or extending the business's offerings into new market segments. Expansion strategies leverage the existing customer base and brand loyalty to drive growth and increase market share. For example, a company that initially sells fitness equipment might expand its offerings to include nutritional supplements or fitness apparel.


Personalization and Data Analysis: Effective upselling, cross-selling, and expansion strategies rely on deeply understanding customer preferences and behavior. Businesses can identify patterns, anticipate needs, and offer personalized recommendations by analyzing customer data. This could involve using purchase history, browsing behavior, or demographic information to tailor product suggestions and offers to each customer.


Bundling and Package Deals: Bundling involves combining multiple products or services into a single package and offering them at a discounted price compared to purchasing each item individually. This strategy incentivizes customers to buy more by providing cost savings and perceived value. Bundling can be efficient when the bundled items complement each other or offer a comprehensive solution to a customer's needs.


Effective Communication: Clear and persuasive communication is essential when implementing upselling, cross-selling, and expansion strategies. Businesses should educate customers about the benefits, value, and relevance of the additional products or services being offered. This can be done through well-crafted product descriptions, personalized recommendations, or targeted marketing campaigns.


Training and Sales Techniques: Sales teams should be trained in effective upselling and cross-selling techniques. This includes understanding the customer's needs, actively listening, and presenting relevant solutions. Sales representatives can be equipped with scripts or prompts to guide them in identifying upselling or cross-selling opportunities during customer interactions.


Post-Purchase Follow-up: Following a customer's purchase, businesses can implement post-purchase follow-up strategies to encourage additional purchases or upgrades. This can involve personalized emails or notifications highlighting complementary products, exclusive offers, or loyalty rewards for future purchases. 


Feedback and Continuous Improvement: Regularly seeking feedback from customers regarding their buying experience, satisfaction, and suggestions for improvement can help refine upselling, cross-selling, and expansion strategies. This feedback loop allows businesses to identify areas for enhancement and tailor their offerings to meet customer needs better.


Monitoring and Analytics:

It's essential

to track and analyze the performance of upselling, cross-selling, and expansion efforts. Key metrics include conversion rates, average order value, revenue per customer, and customer retention.
2.4 Innovation and Adaptation
Innovation and adaptation are crucial for businesses to thrive in a rapidly changing market environment. The ability to innovate allows firms to develop new products, services, and processes, while adaptation enables them to adjust and respond to evolving customer preferences, technological advancements, and market trends. 
Here's an overview of innovation and adaptation in a business context:
Innovation Culture: Cultivating a culture of innovation is essential for fostering creativity, encouraging new ideas, and driving continuous improvement. This involves creating an environment where employees can share their insights, experiment with new approaches, and challenge the status quo. Encouraging a culture of learning and risk-taking promotes innovation at all levels of the organization.


Market Research: Conducting thorough market research helps businesses identify emerging trends, customer needs, and potential gaps in the market. By gathering insights about their target audience, competitors, and industry dynamics, companies can spot opportunities for innovation and adaptation. Market research methods include surveys, focus groups, data analysis, and staying updated on industry publications and reports.


Customer-Centric Approach: A customer-centric approach is critical to successful innovation and adaptation. Regularly engaging with customers through feedback loops, surveys, and journey mapping helps gather insights for innovation and adaptation strategies. By truly understanding customers' pain points, preferences, and behaviors, businesses can develop products and services that meet their needs.


Research and Development (R&D): Allocating resources to research and development efforts is essential for fostering innovation. R&D activities can include exploring new technologies, materials, and production methods to improve products or develop new offerings. By investing in R&D, businesses can stay ahead of the competition and deliver innovative solutions to the market.


Collaboration and Partnerships: Collaborating with external partners, such as suppliers, industry experts, research institutions, or startups, can stimulate innovation and bring fresh perspectives. Partnerships can involve joint ventures, strategic alliances, or co-development agreements, allowing businesses to leverage external expertise and resources to drive innovation.


Agile and Flexible Structures: Creating agile and flexible structures within the organization enables businesses to adapt quickly to changes. This involves streamlining decision-making processes, empowering teams to make autonomous decisions, and fostering a culture of experimentation and learning. Agile methodologies, such as Scrum or Kanban, can be adopted to promote adaptability and responsiveness.


Continuous Improvement: Embracing a constant improvement mindset ensures businesses constantly seek ways to refine their products, processes, and customer experiences. By regularly evaluating and analyzing performance metrics, customer feedback, and market trends, businesses can identify areas for improvement and make iterative changes to stay competitive.


Technology Adoption: Embracing technological advancements is crucial for innovation and adaptation. Businesses should stay updated on emerging technologies relevant to their industry and explore how these technologies can enhance their operations, improve efficiency, and deliver better products or services. This may involve adopting automation, artificial intelligence, data analytics, or other innovative tools and systems.


Risk Management: Innovation and adaptation often involve taking calculated risks. Businesses must manage and mitigate risks associated with new ventures, product launches, or process changes. Conducting thorough risk assessments, developing contingency plans, and monitoring key performance indicators can minimize risks while pursuing innovation.


Learning from Failures:

Not all innovative endeavors will succeed, and businesses must learn from failures. Analyzing failures, gathering insights, and applying lessons learned help businesses refine their innovation and adaptation strategies. Encouraging a culture where failures are seen as learning opportunities and fostering a safe environment for experimentation promotes resilience and the willingness to take risks.
Innovation and adaptation are vital for businesses to stay competitive and relevant in a dynamic marketplace. By fostering a culture of innovation, conducting market research, embracing customer-centricity
In today's fast-paced and competitive business landscape, customer retention and loyalty, upselling and cross-selling, innovation, and adaptation are all critical strategies for sustainable success. By building strong customer relationships, maximizing the value of each customer, and continuously evolving to meet changing market demands, businesses can stay ahead and thrive.
Customer retention and loyalty programs foster customer loyalty, increase repeat purchases, and maximize lifetime value. Upselling and cross-selling techniques allow businesses to increase revenue by offering additional products or services to existing customers. Personalization, communication, and analyzing customer data are critical components in designing effective loyalty programs that resonate with customers and drive engagement. 
By understanding customer needs, leveraging data analysis, and effectively communicating the benefits, businesses can encourage customers to upgrade their purchases or add complementary items. Innovation and adaptation are essential for companies to stay relevant and competitive. 
By fostering an innovative culture, conducting market research, embracing customer-centricity, and leveraging partnerships, businesses can identify new opportunities, develop innovative products and services, and respond effectively to evolving market trends. 
Embracing technology, maintaining an agile and flexible structure, and continuously improving operations contribute to successful innovation and adaptation. It's also essential to manage risks, learn from failures, and embrace a mindset of continuous improvement to navigate the challenges and seize the opportunities that come with innovation and adaptation.
These strategies work together to create a customer-focused, agile, and innovative business that can thrive in an ever-changing marketplace. By prioritizing customer satisfaction, maximizing customer value, and embracing innovation, companies can position themselves for long-term success and growth.
Latest posts by Rohan Singh
(see all)