Demand Creation: Strategies for Driving Customer Engagement and Revenue Growth
Igniting Demand Creation: Strategies for Driving Customer Engagement and Revenue Growth
Igniting demand creation is vital for driving customer engagement and fueling revenue growth. To achieve these objectives, businesses can employ effective strategies that resonate with their target audience. 
One powerful approach is personalized marketing campaigns, significantly impacting conversion rates. By leveraging customer data and segmentation, companies can tailor their messaging, offers, and content to address specific pain points and preferences.


Another strategy is to harness the potential of social media platforms. With billions of active users, social media presents an immense opportunity to engage with customers and amplify brand awareness. By developing compelling and shareable content, companies can cultivate a loyal community, drive organic reach, and encourage user-generated content. Additionally, integrating social media advertising can extend the reach of targeted campaigns, maximizing their effectiveness.


Furthermore, leveraging influencer marketing can enhance demand-generation efforts. Partnering with industry influencers with a substantial following and credibility can significantly increase brand visibility, trust, and customer engagement. Businesses can tap into their established audience by collaborating with influencers to promote products or services, effectively reaching and influencing potential customers.



Moreover, employing content marketing strategies is crucial for demand creation. Creating valuable and informative content, such as blog posts, whitepapers, and videos, positions businesses as thought leaders and educates prospects about their offerings. By optimizing content for relevant keywords, companies can improve their search engine rankings and attract organic traffic, generating leads and nurturing customer relationships.
Igniting demand creation requires a multifaceted approach. Personalized marketing campaigns, social media engagement, influencer partnerships, and content marketing strategies drive customer engagement and revenue growth. By implementing these strategies effectively, businesses can create a compelling brand presence, capture the attention of their target audience, and foster long-term success.
Understanding Demand Creation
Understanding demand creation is crucial for businesses that drive customer engagement and generate revenue. Demand creation is the strategic process of creating interest, desire, and demand for a product or service among potential customers. It involves various activities aimed at capturing the attention of target audiences and motivating them to take action.
One key aspect of understanding demand creation is market research. Businesses can gain insights into customer needs, preferences, and pain points by conducting thorough market analysis. This information helps identify target segments and develop tailored marketing strategies that resonate with their requirements.


Furthermore, effective demand creation relies on compelling messaging and positioning. Crafted with the target audience in mind, the messaging should highlight the unique value proposition and benefits of the product or service. Clear and persuasive communication helps capture attention and differentiate the offering from competitors.


Another essential component is lead generation. Businesses can attract and nurture potential customers through the sales funnel by employing tactics like content marketing, social media advertising, and search engine optimization. Valuable content, such as blog articles, ebooks, and webinars, can educate and engage prospects, building trust and credibility.


Moreover, demand creation often involves implementing targeted promotional campaigns. This may include utilizing various channels like email marketing, paid advertising, and social media to reach the intended audience effectively. Customized offers, discounts, and incentives can stimulate demand and encourage immediate action.


Additionally, tracking and analyzing data is critical for understanding demand creation effectiveness. By monitoring key performance indicators (KPIs) like website traffic, conversion rates, and customer feedback, businesses can identify areas for improvement and optimize their demand-creation strategies over time.
Understanding demand creation requires a comprehensive understanding of the target market, effective messaging, lead-generation tactics, targeted promotions, and data analysis. By implementing these elements strategically, businesses can drive customer engagement, boost sales, and achieve sustainable growth.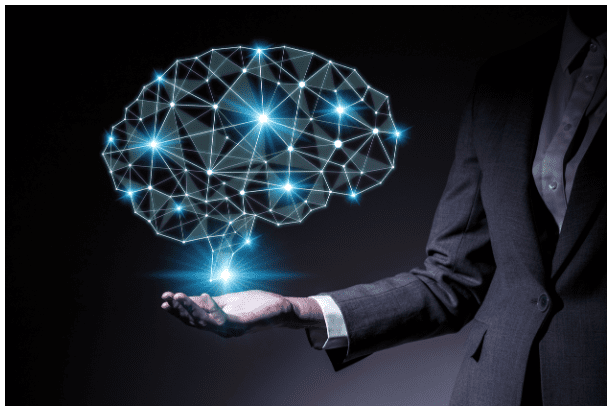 1.1 Definition and Significance of Demand Creation
Demand creation refers to businesses' deliberate and strategic efforts to stimulate interest, desire, and demand for their products or services among potential customers. It employs various marketing and promotional activities to create awareness, generate leads, and drive sales.
The significance of demand creation lies in its ability to influence consumer behavior and shape market demand. By actively promoting and positioning their offerings, businesses can capture the attention of potential customers and influence their purchasing decisions. This is particularly important in competitive markets where multiple companies vise for the same target audience. Demand creation is essential for several reasons. 
Firstly, it enables businesses to establish a competitive edge by effectively differentiating their products or services. By showcasing unique value propositions and benefits, companies can attract customers who perceive their offerings as superior or more desirable.


Secondly, demand creation is vital for driving revenue growth. Businesses can increase sales and market share by actively promoting and generating product demand. This, in turn, contributes to profitability and sustainability.



Furthermore, demand creation facilitates customer engagement and brand loyalty. Businesses can connect with their target audience through targeted marketing efforts, build relationships, and cultivate customer loyalty. This encourages repeat purchases and generates positive word-of-mouth, which can further expand the customer base.
Demand creation is significant in today's highly competitive and dynamic business landscape. With consumers being inundated with countless options and information, businesses must proactively create demand to cut through the noise and capture the attention of potential customers.
Demand creation plays a pivotal role in business success. It involves strategically implementing marketing and promotional activities to generate interest, desire, and demand for products or services. Businesses can achieve sustainable growth and profitability by differentiating offerings, driving revenue growth, fostering customer engagement, and standing out in the market.
1.2 Customer-Centric Approach
A customer-centric approach is a business philosophy and strategy that places the customer at the core of all decisions and actions. It involves understanding and meeting customer needs, preferences, and expectations to create a positive and personalized experience throughout the customer journey. Adopting a customer-centric approach is significant for several reasons. 
Firstly, it enhances customer satisfaction and loyalty. By prioritizing the needs and preferences of customers, businesses can deliver products, services, and experiences that align with their expectations. This leads to higher customer satisfaction and increases the likelihood of repeat purchases and long-term loyalty.


Secondly, a customer-centric approach helps businesses differentiate themselves in competitive markets. By truly understanding their target audience and tailoring their offerings to meet their specific needs, companies can stand out from competitors who may take a more generic or one-size-fits-all approach. This differentiation creates a competitive advantage and attracts customers who value personalized experiences.


Moreover, a customer-centric approach fosters customer advocacy and positive word-of-mouth. When businesses exceed to meet customer needs, deliver exceptional service, and provide personalized interactions, satisfied customers become brand advocates. They willingly share their positive experiences with others, both online and offline, generating valuable word-of-mouth referrals and expanding the customer base.



Additionally, a customer-centric approach facilitates innovation and continuous improvement. By actively listening to customer feedback, businesses can identify areas for improvement and develop new products or services that directly address customer pain points. This customer-driven innovation helps companies stay ahead of market trends, meet evolving needs, and maintain relevance in a rapidly changing business landscape.
A customer-centric approach is essential for business success. By placing the customer at the center of all decisions and actions, businesses can enhance customer satisfaction, foster loyalty, differentiate themselves in the market, stimulate positive word-of-mouth, and drive innovation. Embracing a customer-centric mindset and integrating it into all aspects of the organization leads to long-term success and sustainable growth.
1.3 Integration with Marketing and Sales
Integration between marketing and sales functions is crucial for seamless and effective demand creation. When marketing and sales work together cohesively, it improves overall customer engagement, enhances lead generation, and maximizes revenue growth. Here are some key aspects of integrating marketing and sales:
Aligned Goals and Strategies: Marketing and sales teams should have shared goals and strategies. This involves collaborative planning and regular communication to ensure both groups work towards common objectives. By aligning their efforts, they can create a consistent customer experience throughout the buyer's journey.


Lead Management and Nurturing: Effective integration between marketing and sales requires a streamlined lead management process. Marketing teams generate leads through various channels, and sales teams are responsible for converting those leads into customers. By implementing a lead handoff system and establishing clear criteria for lead qualification, both teams can ensure a smooth transition and effective nurturing of leads.


Data Sharing and Analysis: Marketing and sales teams should share data and insights to gain a comprehensive understanding of customer behavior, preferences, and buying patterns. This collaboration enables data-driven decision-making and allows both teams to optimize their strategies. Regular analysis of shared data helps identify areas for improvement, refine targeting, and enhance the overall customer experience.


Collaborative Content Creation: Marketing and sales can work together to create compelling content that supports the sales process. Marketing teams can provide sales teams with relevant and valuable materials, such as case studies, product guides, and sales presentations, to assist them in their efforts to convert leads into customers. This collaboration ensures that the content aligns with the sales messaging and addresses customer needs effectively.


Continuous Feedback Loop:

Open and regular feedback between marketing and sales teams is essential for continuous improvement. Sales teams can provide valuable insights into customer interactions, objections, and preferences, which can inform marketing strategies and content creation. Similarly, marketing teams can share performance metrics, lead quality data, and campaign results with sales teams to optimize their sales approach.
Businesses can create a seamless and unified customer experience by integrating marketing and sales. This integration ensures that marketing efforts generate high-quality leads and that sales teams have the tools and resources to convert those leads into customers effectively. Ultimately, this collaboration drives revenue growth, improves customer satisfaction, and strengthens the overall effectiveness of demand-creation strategies.
Strategies for Effective Demand Creation
Implementing effective strategies for demand creation is crucial to drive customer engagement and achieve business growth. Here are some key strategies that businesses can employ:
Targeted Marketing Campaigns: Develop targeted marketing campaigns focusing on specific customer segments or personas. Businesses can generate more interest and engagement by tailoring the messaging, content, and offers to the needs and preferences of the target audience.


Personalization: Utilize customer data and insights to personalize the customer experience. Personalization can include customized product recommendations, personalized email marketing, or targeted advertising. By delivering relevant and tailored messages, businesses can increase the likelihood of capturing customer attention and driving conversions.


Content Marketing: Create valuable, informative content that resonates with the target audience. This can be in the form of blog posts, articles, videos, or infographics. By providing valuable information and addressing customer pain points, businesses can position themselves as industry experts and build trust with potential customers.


Social Media Engagement: Leverage social media platforms to engage with the target audience. Develop a social media strategy that includes regular posting, community engagement, and sharing relevant content. Businesses can boost brand awareness and create a loyal following by actively participating in conversations, responding to comments, and fostering a sense of community.


Influencer Marketing: Collaborate with influencers with a significant following and credibility in the target market. Influencers can help amplify brand reach and influence purchasing decisions. By partnering with influencers relevant to the industry or niche, businesses can tap into their audience and gain exposure to a wider customer base.


Referral Programs: Implement referral programs to incentivize existing customers to refer new customers. By offering rewards, discounts, or exclusive benefits, businesses can motivate satisfied customers to spread positive word-of-mouth and generate new leads.


Customer Reviews and Testimonials: Encourage satisfied customers to leave reviews and testimonials. Positive thoughts and testimonials provide social proof and build trust among potential customers. Display them prominently on websites, social media platforms, and other marketing channels to influence purchasing decisions.


Data Analysis and Optimization:

Continuously analyze data and key performance indicators to identify trends, understand customer behavior, and optimize marketing strategies. This includes monitoring website analytics, conversion rates, and engagement metrics to make data-driven decisions that improve demand-generation efforts.
By implementing these strategies effectively, businesses can create demand, engage customers, and drive revenue growth. It is essential to continually evaluate and adapt these strategies based on market trends, customer feedback, and evolving business goals to maintain a competitive edge.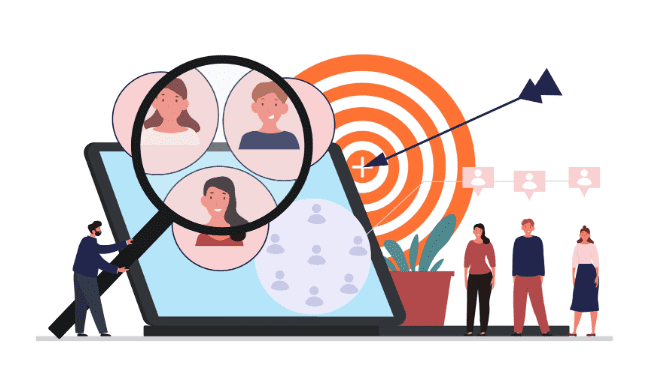 2.1 Targeted Audience Segmentation
Targeted audience segmentation is a vital strategy for businesses to effectively reach and engage specific customer segments with their marketing efforts. Companies can tailor their messaging, offers, and campaigns to better resonate with each piece by dividing a broader target market into distinct groups based on shared characteristics. Here are vital steps to achieve effective targeted audience segmentation:
Market Research: Conduct thorough market research to understand the target market deeply. Analyze demographics, psychographics, behaviors, and purchasing patterns to identify key segments that align with the business's offerings.


Identify Segmentation Variables: Determine the relevant variables to segment the audience based on their characteristics. These variables can include demographics (age, gender, location), psychographics (lifestyle, interests, values), behaviors (purchasing habits, brand loyalty), or any other factors specific to the industry or product/service.


Create Customer Personas: Develop detailed customer personas representing each segment. Personas are fictional profiles embody a particular segment's characteristics, preferences, and needs. They help humanize the target audience and guide marketing decisions.


Segment Prioritization: Evaluate the size, profitability, growth potential, and accessibility of each segment to prioritize the most attractive ones. Focus marketing efforts on features that offer the highest value and align closely with the business's goals and capabilities.


Tailor Messaging and Offers: Craft personalized messaging and offers for each segment. Consider their unique pain points, motivations, and aspirations. Customize marketing materials, content, and campaigns to resonate with each segment's needs and desires.


Channel Selection: Determine the most effective communication channels to reach each segment. Consider their preferred channels, online and offline behaviors, and media consumption habits. This ensures the targeted delivery of marketing messages and maximizes audience engagement.


Test and Refine: Continuously test and analyze the effectiveness of segmentation strategies. Monitor key performance indicators, such as response rates, conversion rates, and customer feedback, to refine and optimize segment-specific marketing approaches.


Adapt and Evolve:

As market dynamics change and customer preferences evolve, regularly revisit and adapt audience segmentation strategies. Keep track of emerging trends, shifts in customer behavior, and growing market segments to stay relevant and maintain a competitive edge.
Businesses can deliver more relevant and impactful marketing messages to specific customer groups by implementing targeted audience segmentation. This approach increases the chances of capturing their attention, building stronger connections, and driving higher engagement and conversion rates.
2.2 Compelling Content Creation
Compelling content creation is a crucial strategy for businesses to engage their target audience, establish thought leadership, and drive demand. Here are some effective practices for creating compelling content:
Understand Your Audience: Gain a deep understanding of your target audience's needs, pain points, preferences, and interests. Conduct research, surveys, and interviews to gather insights. Use this information to develop content that resonates with your audience and addresses their specific challenges and aspirations.


Unique and Valuable Content: Create unique perspectives, insights, or solutions. Differentiate yourself from competitors by providing valuable information, actionable advice, or entertaining content. Aim to educate, inspire, or entertain your audience, and strive to be a go-to resource in your industry.


Storytelling: Harness the power of storytelling to captivate your audience. Craft narratives that evoke emotions, create connections and make your content memorable. Use real-life examples, case studies, or customer success stories to illustrate key points and demonstrate the impact of your products or services.


Visual Appeal: Incorporate visually appealing elements into your content. Use high-quality images, infographics, videos, or interactive features to enhance the visual experience. Visual content grabs attention, improves comprehension, and increases engagement.


Use Data, Statistics, and Research: Support your content with relevant data, statistics, and research findings. This adds credibility to your claims and helps build trust with your audience. Use reliable sources, cite references, and present data clearly and easily digestibly.


SEO Optimization: Optimize your content for search engines to improve visibility and attract organic traffic. Identify relevant keywords and incorporate them naturally into your content. Focus on providing valuable information while ensuring your content is structured and optimized for search engine algorithms.


Engage and Interact: Encourage audience engagement by inviting comments, questions, and discussions. Respond to comments promptly and foster a sense of community. Incorporate interactive elements such as polls, quizzes, or surveys to encourage participation and gather valuable insights.


Consistency and Variety: Maintain a consistent content creation schedule to engage your audience. Develop a content calendar and plan to ensure a regular flow of content. Offer a variety of content formats such as blog posts, videos, podcasts, or eBooks to cater to different preferences and consumption habits.


Call-to-Action: Include clear and compelling calls-to-action (CTAs) in your content. Guide your audience to take the desired action, such as subscribing to a newsletter, downloading a resource, or purchasing. Make your CTAs enticing, relevant, and easy to follow.


Analyze and Optimize:

Monitor the performance of your content using analytics tools. Track metrics such as engagement rates, conversions, and social shares. Analyze the data to understand what content resonates best with your audience and optimize your content strategy accordingly.
By following these practices, businesses can create compelling content that attracts, engages, and converts their target audience. Well-crafted content establishes credibility, builds relationships, and drives demand for products or services.
2.3 Multi-Channel Marketing
Multi-channel marketing is using multiple marketing channels to reach and engage target audiences. By leveraging a combination of online and offline channels, businesses can maximize their reach, connect with customers across various touchpoints, and create a cohesive brand experience. Here are strategies for effective multi-channel marketing:
Know Your Target Audience: Understand your target audience's preferences, behavior, and consumption habits. Identify their frequent channels: social media platforms, email, search engines, mobile apps, print media, or physical stores.
Integrated Messaging: Develop consistent messaging across all channels to create a unified brand experience. Ensure your brand voice, value proposition, and key messages are consistent, regardless of the track. This strengthens brand recognition and enhances customer trust.

Online Channels:
Website: Create a user-friendly, mobile-responsive website to center your online presence. Optimize it for search engines, provide valuable content, and incorporate clear calls to action.


Social Media: Establish a strong presence relevant to your target audience on social media platforms. Share engaging content, interact with followers, and utilize paid advertising to expand reach.


Email Marketing: Build an email list and send targeted and personalized messages to nurture customer relationships. Use automation to deliver relevant content and promotions based on user behavior and preferences.


Content Marketing: Produce high-quality and valuable content such as blog posts, videos, infographics, and podcasts. Distribute this content across various online channels to attract and engage your target audience.
Offline Channels:
Print Media: Utilize print advertising, direct mail campaigns, brochures, and flyers to reach audiences who prefer traditional media. Integrate offline campaigns with online channels by including QR codes or custom URLs.


Events and Sponsorships: Participate in industry events, trade shows, or sponsor relevant community events to increase brand visibility and connect with your target audience face-to-face.


Public Relations:

Leverage media coverage, press releases, and PR efforts to increase brand exposure and credibility in offline channels such as newspapers, magazines, radio, and television.
Consistent Branding: Maintain consistent branding elements (logo, color scheme, typography, etc.) across all channels to create a cohesive and recognizable brand identity. Consistency fosters trust and strengthens brand recall.
Data-Driven Approach: Utilize data and analytics to measure the performance of different channels and campaigns. Identify the most effective channels for your target audience and allocate resources accordingly. Adjust your strategies based on data insights to optimize results.
Customer Journey Mapping: Understand the customer journey and how different channels affect decision-making. Identify touchpoints where customers interact with your brand and ensure a seamless channel experience.
Testing and Optimization: Continuously test different channels, messaging variations, and campaigns to optimize performance. Analyze results, experiment with new approaches, and refine your multi-channel marketing strategy based on data-driven insights.
By implementing an effective multi-channel marketing strategy, businesses can reach a wider audience, increase brand visibility, engage customers at multiple touchpoints, and drive conversions. A well-executed multi-channel approach enables businesses to create a holistic and consistent brand experience, resulting in stronger customer relationships and business growth.
2.4 Lead Nurturing and Conversion
Lead nurturing and conversion strategies are crucial for businesses to move potential customers through the sales funnel and convert them into paying customers. Here are effective methods for lead nurturing and conversion:
Segmentation and Personalization: Segment your leads based on their characteristics, behavior, and interests. Customize your communication and content to cater to each segment's needs and preferences. Personalized emails, targeted offers, and relevant content demonstrate that you understand their challenges and can provide tailored solutions.


Automated Email Campaigns: Implement automated email workflows to nurture leads at different customer journey stages. Send timely, relevant emails that provide value, educate, and build trust. Use email automation tools to trigger emails based on user actions or specific time intervals.


Content Marketing: Create and share valuable content that addresses your leads' pain points, educates them, and positions your business as a trusted industry authority. Offer blog posts, whitepapers, webinars, or case studies that provide insights and solutions. Gate some content behind forms to capture lead information and continue nurturing.


Drip Campaigns: Set up drip campaigns that deliver automated messages over time. Gradually provide information, build interest, and guide leads toward a purchasing decision. Each letter should be valuable and designed to move leads closer to conversion.


Social Media Engagement: Utilize social media platforms to engage with leads and build relationships. Share relevant content, respond to comments, and participate in discussions. Use social listening tools to identify potential leaders and engage with them proactively.


Remarketing and Retargeting: Implement remarketing and retargeting campaigns to reach leads who have shown interest but have yet to convert. Display targeted ads to remind them of your offering and encourage them to take the next step. Tailor the messaging to address their specific pain points or concerns.


Lead Scoring and Qualification: Develop a lead scoring system based on lead behavior, engagement, and demographic data. Prioritize and focus efforts on leads showing higher interest and engagement levels. Continuously assess lead quality and ensure sales efforts focus on the most qualified leads.


Sales and Marketing Alignment: Foster collaboration and communication between sales and marketing teams. Establish shared goals, feedback loops, and regular meetings to ensure a smooth handoff of leads and to align messaging and strategies. Encourage open communication and collaboration to address any gaps or challenges.


Clear Call-to-Action (CTA): Include compelling and clear CTAs in your communications and content. A guide leads to the desired actions, such as signing up for a demo, requesting a consultation, or purchasing. Use persuasive language, highlight benefits, and make the conversion process easy and seamless.


Continuous Analysis and Optimization:

Monitor and analyze key metrics and conversion rates to identify bottlenecks or areas for improvement in your lead nurturing and conversion process. Test different approaches, messages, and channels to optimize results. Use data insights to refine your strategies and improve conversion rates over time.
By implementing these strategies, businesses can nurture leads effectively, build trust, and increase conversion rates. Consistent and personalized communication, valuable content, and a strategic approach to lead nurturing help businesses move potential customers closer to purchasing.
Effective demand creation and lead nurturing strategies are essential for driving customer engagement and achieving revenue growth in the dynamic and competitive business landscape. By understanding the target audience, creating compelling content, leveraging multiple marketing channels, and nurturing leads toward conversion, businesses can establish a strong brand presence, build customer loyalty, and maximize their sales potential.
It is crucial to adopt a customer-centric approach, placing the needs and preferences of customers at the forefront of decision-making. By tailoring marketing efforts to specific customer segments, businesses can deliver personalized experiences, create meaningful connections, and differentiate themselves from competitors.
Furthermore, integration between marketing and sales functions is critical for seamless demand creation. By aligning goals, sharing data, and collaborating on content creation and lead management, businesses can optimize their strategies, enhance customer engagement, and drive revenue growth.
Continuous analysis, optimization, and adaptation are crucial to demand creation and lead nurturing success. Regularly evaluating performance metrics, staying abreast of market trends, and refining strategies based on data-driven insights ensure ongoing improvement and effectiveness.
By implementing these strategies and staying attuned to the evolving needs and preferences of the target audience, businesses can foster customer relationships, drive conversions, and achieve sustainable growth in today's competitive landscape.
Latest posts by Rohan Singh
(see all)