Mastering B2B Software Sales: Strategies for Success
Unlocking Success in B2B Software Sales: Masterful Strategies for Growth
Unlocking B2B software sales success requires a strategic approach to drive growth. In a competitive market, it's crucial to implement masterful strategies that differentiate your software and maximize sales opportunities. 
One key strategy is to understand your target audience thoroughly. Conduct market research to identify pain points and challenges businesses face in your industry. You can position yourself as a valuable asset by tailoring your software solution to address these specific needs.


Another vital aspect is building relationships with potential customers. Invest time in networking and engaging with industry influencers. Showcase your expertise through thought leadership content, webinars, and speaking engagements.


Furthermore, leverage data and analytics to refine your sales approach. Utilize CRM systems and sales intelligence tools to track customer interactions, identify trends, and optimize your sales funnel. Analyzing data lets you make informed decisions, personalize your pitch, and anticipate customer needs.


Lastly, foster a customer-centric culture within your organization. Provide exceptional customer support and post-sales services to ensure customer satisfaction. Happy customers become brand advocates, driving word-of-mouth referrals and repeat business.
By implementing these masterful strategies, you can unlock B2B software sales success, driving sustainable growth and staying ahead of the competition.
Understanding the B2B Software Sales Landscape
Understanding the B2B software sales landscape is essential for success in this competitive industry. Let's delve into some key aspects of this landscape.
Firstly, it's crucial to recognize the growing demand for software solutions across industries. Businesses increasingly rely on technology to streamline operations, improve productivity, and gain a competitive edge. This presents a significant opportunity for B2B software sales.


Secondly, the buyer's journey in B2B software sales is often complex and lengthy. Decision-making involves multiple stakeholders, including executives, IT departments, and end-users. Each stakeholder has unique needs and concerns, requiring a tailored approach at every stage of the sales process.


Demonstrating the value and ROI of your software solution through case studies, testimonials, and quantifiable metrics can be highly persuasive. Personalized communication and understanding the pain points of each prospect are crucial for establishing trust and credibility. Moreover, building solid relationships with potential customers is paramount.


The B2B software sales landscape is also shifting towards subscription-based models and cloud-based solutions. Offering flexible pricing structures, scalable options, and robust security measures can appeal to customers looking for cost-effectiveness, agility, and scalability.



Lastly, keeping abreast of industry trends, emerging technologies, and competitor offerings is vital. Adapting to market changes, leveraging data analytics, and staying innovative is crucial to remaining competitive in this dynamic landscape.
By effectively understanding and navigating the B2B software sales landscape, businesses can position themselves for success, capitalize on opportunities, and forge strong, long-term client partnerships.
1.1 B2B Software Sales Overview
B2B software sales involve selling software solutions to businesses and organizations. It is a specialized field that requires a deep understanding of the software being sold and the needs and challenges of the target market. B2B software sales can vary widely, encompassing different types of software such as enterprise resource planning (ERP), customer relationship management (CRM), project management, collaboration tools, and many more.
The B2B software sales process typically involves several key stages:

Prospecting: Identifying potential customers who may benefit from the software solution. This can involve lead generation, networking, referrals, and targeted marketing efforts.


Qualification: Assessing the potential leads to determine their fit for the software solution. Qualification criteria may include budget, decision-making authority, business requirements, and compatibility with the software.


Needs Analysis: Conduct in-depth discussions and analyses with qualified prospects to understand their pain points, goals, and specific software requirements. This step involves active listening, asking probing questions, and conducting thorough research to understand their needs comprehensively.


Solution Presentation: Present the software solution to the prospective customer, highlighting its features, benefits, and how it addresses their specific needs. This step often involves sales presentations, demonstrations, and customized proposals.


Objection Handling and Negotiation: Addressing any concerns or objections the prospect raises and providing clarification or solutions. Negotiating terms and pricing may also occur to reach an agreement that satisfies both parties.


Closing the Deal: Reaching a final agreement with the customer and finalizing the sales contract. This involves obtaining necessary approvals and paperwork and potentially involving legal and procurement teams.


Implementation and Onboarding: Assisting the customer with the implementation and onboarding process, ensuring a smooth transition and successful software adoption. This may involve collaborating with technical teams, providing training, and offering ongoing support.


Account Management and Upselling:

Once the software is implemented, maintain a strong relationship with the customer to ensure their satisfaction and success. This includes providing ongoing support, addressing issues, and identifying opportunities for upselling or cross-selling additional software or services.
Throughout the B2B software sales process, effective communication, relationship building, and a consultative approach are essential. Sales professionals need to understand the customer's business, demonstrate the value of the software solution, and build trust through expertise and responsiveness.
B2B software sales can be a complex and competitive field. Still, with the right strategies, knowledge, and customer-centric approach, it offers significant opportunities for growth and success.
1.2 Identifying Target Customers and Industries
Identifying target customers and industries is crucial in B2B software sales. Here are some strategies to help you identify and narrow down your target market:
Market Research: Conduct thorough market research to identify industries with a strong demand for your software solution. Look for initiatives that experience challenges or inefficiencies that your software can address effectively.


Analyze Competitors: Analyze your competitors' customer base and the industries they target. This can give you insights into industries where your software solution may have a competitive advantage or unique positioning.


Customer Persona Development: Create customer personas that represent your ideal customers. These personas should include characteristics such as industry, company size, job titles, pain points, and goals. Use market research, customer feedback, and data analytics to develop accurate and detailed personas.


Existing Customer Analysis: Analyze your customer base to identify patterns and commonalities. This analysis can provide valuable insights into the types of customers who benefit most from your software solution. Look for industries or verticals that have a higher concentration of satisfied customers.


Collaborate with Sales and Marketing Teams: Collaborate with your sales and marketing teams to gain insights into customer interactions and feedback. Sales representatives can provide firsthand information about industries that show interest and enthusiasm for your software. Marketing teams can share data and analytics on leads and conversions from different sectors.


Industry Associations and Events: Attend industry-specific conferences and trade shows. Engage with industry professionals, gather information about their pain points, and understand their software needs. Industry associations and online forums can also provide insights into industry-specific challenges and trends.


Targeted Marketing Campaigns: Develop targeted marketing campaigns focusing on industries you believe would benefit most from your software solution. Tailor your messaging, content, and advertising efforts to resonate with those industries' pain points and goals.


Partnerships and Referrals:

Collaborate with industry-specific partners or influencers with existing relationships with your target industries. Partnerships can help you gain access to new customers and increase brand credibility within specific industries. Additionally, satisfied customers can provide referrals within their industry networks.
Refining your target customers and industries may be an ongoing process. Continuously evaluate and adjust your strategies based on market trends, customer feedback, and the success of your sales efforts. By focusing on suitable industries and target customers, you can enhance the effectiveness of your B2B software sales efforts and drive growth in your business.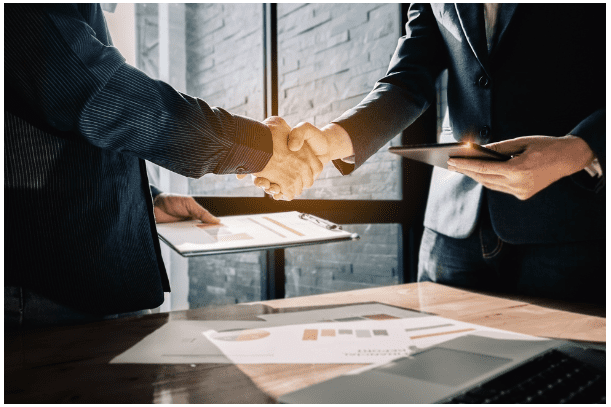 1.3 The Role of Relationship Building in B2B Software Sales
Relationship building plays a critical role in B2B software sales. Building strong customer relationships is crucial for success in the B2B context, where sales cycles are often longer, and purchases involve higher stakes. Here are several reasons why relationship building is essential in B2B software sales:
Trust and Credibility: Building relationships helps establish trust and credibility with potential customers. B2B software purchases often involve significant investments, and decision-makers need confidence in the software vendor's ability to deliver on promises. By nurturing relationships, sales professionals can instill trust and credibility, making customers more comfortable with their buying decisions.


Long-Term Partnerships: Many B2B software sales involve long-term partnerships rather than one-off transactions. Relationship building enables sales professionals better to understand the customer's business needs and challenges. By demonstrating a commitment to their success, salespeople can position themselves as trusted advisors and foster long-lasting partnerships.


Insight into Customer Needs: Strong relationships allow sales professionals to gain valuable insights into the customer's needs, pain points, and goals. By actively listening and engaging in meaningful conversations, salespeople can understand the customer's business challenges and tailor their software solutions accordingly. This understanding enhances the salesperson's ability to present relevant features and benefits that address the customer's requirements.


Competitive Advantage: Relationship building can provide a significant advantage in a competitive B2B software market. When customers have established strong relationships with sales professionals, they are more likely to turn to them for guidance and support. This can help differentiate a software vendor from competitors and increase the likelihood of securing and retaining customers.


Upselling and Cross-selling Opportunities: Building relationships with existing customers opens up opportunities for upselling and cross-selling. By maintaining regular contact and understanding customers' evolving needs, sales professionals can identify opportunities to expand their software solutions within the customer's organization. These additional sales can lead to increased revenue and deeper customer loyalty.


Referrals and Recommendations:

Satisfied customers with strong relationships with sales professionals are likelier to provide referrals and recommendations to other potential customers. Word-of-mouth marketing is powerful in B2B software sales, and positive recommendations from trusted contacts can significantly influence the buying decisions of new prospects.
To effectively build relationships in B2B software sales, sales professionals should focus on active listening, providing personalized solutions, maintaining regular communication, and delivering exceptional customer service. By investing time and effort into building relationships, sales teams can cultivate trust, gain valuable insights, and create a competitive edge in the market.
Effective B2B Software Sales Strategies
Effective B2B software sales strategies can help drive success and generate revenue in a competitive market. Here are some key strategies to consider:
Understand the Customer's Business: Gain a deep understanding of the customer's industry, business model, pain points, and goals. Conduct thorough research, actively listen during conversations, and ask relevant questions. This knowledge allows you to position your software solution as a valuable tool to address their needs.


Identify Key Decision-Makers: B2B software purchases often involve multiple decision-makers. Identify and engage with key stakeholders with authority to make buying decisions. Understand their roles, responsibilities, and individual needs. Tailor your messaging and value propositions to resonate with stakeholders and address their concerns.


Highlight Unique Value Propositions: Communicate the unique value propositions of your software solution. Focus on the key benefits and features that set your product apart. How does your software solve critical business challenges? What measurable outcomes can the customer expect? Develop a compelling value proposition that resonates with the customer's goals and pain points.


Build Strong Relationships: As mentioned earlier, relationship building is crucial in B2B software sales. Nurture relationships with customers by providing exceptional customer service, being responsive to their needs, and offering ongoing support. Regularly engage with customers through various channels, such as personalized emails, phone calls, virtual meetings, and industry events.


Demonstrate ROI: Show how your software solution can deliver a positive return on investment (ROI) for the customer. To quantify the benefits, use metrics such as increased efficiency, cost savings, revenue growth, and improved customer satisfaction. Provide case studies, testimonials, and quantifiable data demonstrating the value your software has generated for other customers.


Offer Proof-of-Concept or Trials: Customers can try your software through proof-of-concept (POC) or trial periods. This lets them experience the benefits firsthand and gain confidence in your solution. Ensure that the POC or trial aligns with their specific use case and provides measurable results within a reasonable timeframe.


Collaborate with Internal Teams: Collaboration between sales and other internal teams, such as marketing, product development, and customer success, is crucial for B2B software sales success. Work closely with these teams to align messaging, leverage marketing materials, gather customer feedback, and ensure a smooth transition from the sales process to implementation and support.


Continuous Learning and Adaptation: Stay updated with industry trends, evolving customer needs, and competitor's offerings. Adapt your sales strategies based on market dynamics and customer feedback to remain relevant and competitive. Continuously improve your knowledge and skills through professional development and industry certifications.


Leverage Technology: Utilize sales and marketing automation tools, customer relationship management (CRM) systems, and data analytics to streamline your sales processes, track customer interactions, and gain insights. Use technology to personalize your communications, deliver targeted messaging, and provide a seamless customer experience.


Focus on Customer Success:

Your customers' success should be top priority. Ensure the implementation and onboarding processes are smooth and provide adequate training and support. Proactively address issues or challenges and maintain regular communication to ensure customer satisfaction. Satisfied and successful customers can become advocates for your software and help drive new business through referrals.
By implementing these strategies, B2B software sales professionals can effectively position their solutions, build strong relationships, and drive revenue growth in a competitive market.
2.1 Value-Based Selling and Solution Alignment
Value-based selling and solution alignment are two critical concepts in B2B software sales that focus on understanding and delivering value to customers. Let's explore each of these concepts:
Value-Based Selling: Value-based selling is an approach that emphasizes the value and benefits that a software solution can deliver to the customer's business. Instead of solely focusing on features and functionalities, value-based selling focuses on the outcomes and results the customer can achieve using the software.
To implement value-based selling effectively, sales professionals should:
Understand Customer Needs: Take the time to understand the customer's pain points, challenges, and business goals. Ask probing questions and actively listen to gather insights. This understanding allows you to align the features and benefits of your software with the customer's specific needs.


Quantify and Articulate Value: Quantify and articulate your software's value. This involves demonstrating how your solution can address the customer's pain points, increase efficiency, save costs, drive revenue growth, or improve customer satisfaction. Use case studies, ROI calculations, and relevant metrics to support your claims.


Personalize the Solution: Tailor your software solution to meet the customer's requirements. Highlight the specific features and functionalities that directly address their pain points and align with their business objectives. Emphasize how your solution can provide a competitive advantage or solve a critical business challenge.


Present a Compelling Value Proposition:

Develop a compelling value proposition communicating your software's unique value. Emphasize the key benefits and outcomes the customer can expect. Differentiate yourself from competitors by highlighting your unique selling points and demonstrating how your solution aligns with the customer's strategic objectives.
Solution Alignment: Solution alignment ensures that your software solution aligns with the customer's overall business strategy and integrates seamlessly into their existing technology ecosystem. It involves understanding the customer's IT infrastructure, workflows, and integration requirements to ensure a smooth implementation and optimal performance.
To achieve solution alignment, consider the following steps:
Discovery and Assessment: Conduct a thorough discovery process to understand the customer's existing technology stack, workflows, and integration needs. Identify any potential gaps or areas where your solution can provide added value.


Customization and Integration: Work with the customer to customize and integrate your software solution to their specific requirements. This may involve configuring the software, developing custom integrations, or collaborating with the customer's IT team.


Technical Support and Training: Provide comprehensive technical support and training to ensure a successful implementation. This includes training the customer's team on using the software effectively, addressing technical issues, and offering ongoing support to ensure smooth operations.


Post-Implementation Evaluation:

Regularly evaluate the performance and impact of your software solution post-implementation. Gather feedback from the customer and assess whether the solution meets their expectations and delivers the intended value. Address any areas for improvement or additional customization as needed.
By emphasizing value-based selling and ensuring solution alignment, B2B software sales professionals can effectively demonstrate the value of their solution, align it with the customer's needs, and drive successful implementations. This approach enhances customer satisfaction, increases customer loyalty, and ultimately leads to long-term business growth.
2.2 Consultative Selling and Needs Analysis
Consultative selling and needs analysis is integral to successful B2B software sales. These approaches focus on understanding customers' unique needs and providing tailored solutions. Let's explore each concept:
Consultative Selling: Consultative selling is an approach that positions the sales professional as a trusted advisor to the customer. Rather than simply pushing a product, the salesperson is a consultant who helps customers identify and address their specific challenges and opportunities. The goal is to build a collaborative relationship based on trust and expertise.
Fundamental principles of consultative selling include:
Active Listening: Actively listen to the customer to understand their goals, pain points, and requirements. Ask open-ended questions and encourage the customer to share their insights and concerns. This allows you to gain a comprehensive understanding of their needs.


Ask Probing Questions: Ask probing questions to investigate the customer's challenges, desired outcomes, and decision-making criteria. This helps you uncover valuable insights and identify opportunities where your software solution can provide value.


Provide Expertise and Insights: Share your industry knowledge and expertise with the customer. Offer insights into best practices, industry trends, and potential solutions to their challenges. Position yourself as a trusted advisor who can guide them toward the right software solution.


Customized Recommendations: Provide customized recommendations and solutions based on your customer's needs. Tailor your offers to align with their specific goals and challenges. Highlight how your software can address their pain points and deliver tangible results.


Building Long-Term Relationships:

Foster long-term customer relationships by providing ongoing support, proactive communication, and follow-up. Continuously engage with the customer even after the sale, ensuring their continued success and addressing emerging needs.
Needs Analysis: Needs analysis systematically identifies and understands the customer's requirements, pain points, and goals. It involves gathering information and data to comprehensively understand their needs before presenting a software solution.
Steps involved in needs analysis:
Research and Preparation: Research the customer's industry, business, and competitors. Familiarize yourself with their challenges and trends. This enables you to ask relevant questions during the needs analysis process.


Discovery Questions: Ask probing questions to uncover the customer's pain points, objectives, and desired outcomes. Explore their current processes, workflows, and pain points to identify areas for improvement and potential software solutions.


Digging Deeper: Once initial information is gathered, dig deeper into specific areas of concern or potential opportunities. Clarify any ambiguous points, ask for specific examples, and collect quantitative data to support their claims.


Collaborative Analysis: Analyze the information collected collaboratively with the customer. Discuss their pain points and desired outcomes to gain a shared understanding. This helps build trust and ensures the proposed software solution meets their needs.


Solution Mapping:

Based on the needs analysis, map the customer's requirements to the features, benefits, and capabilities of your software solution. Clearly articulate how your solution addresses their pain points and achieves their desired outcomes.
By adopting a consultative selling approach and conducting a thorough needs analysis, B2B software sales professionals can position themselves as trusted advisors who understand their customer's unique needs. This approach helps build strong relationships, enables customized recommendations, and increases the chances of successful software implementations.
2.3 Building a Strong Sales Pipeline
Building a strong sales pipeline is crucial for B2B software sales success. A robust sales pipeline ensures a steady flow of leads and opportunities, which can lead to increased revenue and growth. Here are some strategies to build a strong sales pipeline:
Identify Target Market and Ideal Customer Profile: Clearly define your target market and create an ideal customer profile (ICP) that outlines the characteristics of your most valuable customers. This helps you focus your sales efforts on prospects most likely to benefit from and purchase your software solution.


Lead Generation: Implement effective lead generation strategies to attract potential customers. Use a combination of inbound and outbound tactics to generate steady leads. This can include content marketing, social media campaigns, search engine optimization (SEO), webinars, trade shows, and networking events.


Qualify Leads: Not all leads are equally valuable. Implement a lead qualification process to determine which leaders have the highest potential for conversion. Define criteria based on the ICP, such as industry, company size, budget, and pain points. Qualify leads through targeted questioning, research, and analysis to focus your efforts on high-quality prospects.


Nurture Leads: Not all leads will be ready to purchase immediately. Implement lead nurturing strategies to stay engaged with leaders who must still prepare to buy. This can include sending personalized emails, sharing relevant content, and offering value-added resources. Keep the tips warm and gradually build their interest and trust in your software solution.


Practical CRM Usage: Utilize a customer relationship management (CRM) system to manage and track your leads and opportunities. This allows you to organize your sales activities, monitor progress, and maintain clear visibility into your sales pipeline. Ensure your CRM system is regularly updated and all interactions with leads are adequately documented.


Effective Sales Processes: Establish precise and efficient sales processes that outline the steps from lead qualification to deal closure. Define the key stages, milestones, and actions to move leads through the pipeline. Regularly review and optimize your sales processes to ensure maximum efficiency and effectiveness.


Proactive Prospecting: Don't solely rely on inbound leads. Implement proactive prospecting strategies to reach out to potential customers actively. This can involve cold calling, email outreach, targeted LinkedIn connections, and attending industry events. Identify key decision-makers within target companies and engage them in meaningful conversations.


Networking and Referrals: Build a strong network within your industry and leverage referrals. Attend relevant industry events, join professional associations, and actively engage in networking opportunities. Satisfied customers can also be a valuable source of referrals. Encourage and incentivize them to refer your software solution to their peers.


Sales and Marketing Alignment: Ensure close collaboration and alignment between your sales and marketing teams. Regularly communicate, share feedback, and refine strategies together to maximize the effectiveness of both teams. Marketing can provide valuable insights, content, and lead-generation efforts to support the sales pipeline.


Continuous Pipeline Monitoring and Analysis:

Regularly monitor and analyze your sales pipeline to identify potential bottlenecks, gaps, or areas of improvement. Track key performance indicators (KPIs) such as conversion rates, average deal size, and sales cycle length. Use these insights to refine your strategies and optimize your pipeline management.
By implementing these strategies, B2B software sales professionals can build a strong sales pipeline that consistently generates high-quality leads and opportunities. A well-nurtured and efficiently managed channel increases the likelihood of closing deals and driving business growth.
2.4 Effective Sales Presentations and Demonstrations
Effective sales presentations and demonstrations are crucial in B2B software sales to effectively communicate the value and benefits of your software solution. Here are some tips to make your sales presentations and demonstrations more impactful:
Understand the Audience: Tailor your presentation to your specific audience. Research their industry, roles, and pain points to ensure your production meets their needs. Customizing your content and examples to their context shows that you understand their challenges and positions your solution as the right fit.


Focus on Value: Highlight your software solution's value to the customer's business. Clearly articulate how your software addresses their pain points, improves efficiency, saves costs, drives revenue, or enhances customer satisfaction. Emphasize the outcomes and benefits they can expect by using your solution.


Tell a Compelling Story: Craft a narrative that engages your audience and connects with their challenges and aspirations. Use storytelling techniques to present a relatable scenario demonstrating how your software can solve a specific problem and create positive results. This helps your audience visualize the impact of your solution.


Demonstrate Key Features: Showcase your software solution's key features and functionalities directly addressing the audience's needs. Instead of overwhelming them with all the features, highlight those that provide the most value. However, focus on the most relevant features to their specific challenges and goals.


Use Visuals Effectively: Utilize visually appealing and professional-looking presentation slides or demonstrations. Incorporate infographics, charts, screenshots, and videos to convey complex concepts or demonstrate the software's capabilities effectively. Visuals help your audience grasp the benefits of your solution more quickly.


Address Concerns and Objections: Anticipate and proactively address common concerns and objections that may arise during the presentation. Be prepared to provide clear and concise responses to address your audience's doubts or reservations. This demonstrates your expertise and builds confidence in your solution.


Engage in Two-Way Communication: Sales presentations should be interactive and allow two-way communication. Encourage questions and feedback throughout the exhibition. Listen to your audience and respond thoughtfully to their inquiries. This fosters engagement and values input.


Use Customer Success Stories and Case Studies: Incorporate customer success stories and case studies that showcase real-world examples of how your software solution has helped other businesses. Highlight the customer's specific challenges, your answer, and the positive outcomes they achieved. This provides social proof and builds trust in your solution.


Conduct Live Demonstrations: Provide live demonstrations of your software during the presentation. Customize the rally to address the audience's pain points or needs, highlighting the most relevant features. Showcasing the software in action allows the audience to experience its capabilities firsthand.


Follow-Up and Address Next Steps:

At the end of the presentation, clearly outline the next steps and desired outcomes. Provide contact details and be prepared to answer any further questions that arise. Set expectations for follow-up discussions, additional information, or the next stage in the sales process.
By incorporating these strategies into your sales presentations and demonstrations, you can effectively communicate the value of your software solution, address customer concerns, and increase the likelihood of closing deals. Remember to constantly adapt your approach to your audience's needs and preferences.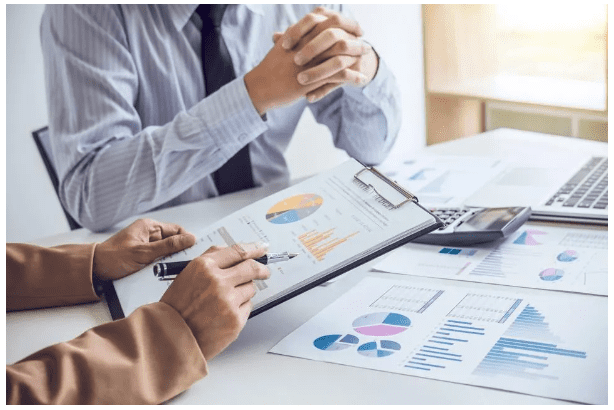 In B2B software sales, practical strategies and tactics are crucial in driving success and generating revenue. By focusing on relationship building, value-based selling, consultative selling, needs analysis, and building a strong sales pipeline, sales professionals can increase their chances of closing deals and fostering long-term customer relationships.
Understanding each customer's unique needs is essential, as tailoring solutions to address their pain points and effectively communicating your software's value and benefits. By demonstrating expertise, actively listening, and providing personalized recommendations, you can position yourself as a trusted advisor and differentiate your software solution from competitors.
Furthermore, leveraging effective sales presentations and demonstrations allows you to showcase the capabilities of your software and engage your audience. By utilizing storytelling techniques, visuals, customer success stories, and live demonstrations, you can effectively communicate the value proposition of your solution and address any objections or concerns.
Remember to continuously refine and optimize your sales strategies based on customer feedback, market trends, and evolving industry needs. Regularly assess and adapt your approaches to ensure they align with the changing landscape of B2B software sales.
Combining these strategies with a customer-centric mindset, continuous learning, and a commitment to delivering exceptional customer experiences will drive B2B software sales success and establish your position in the competitive market.
Latest posts by Rohan Singh
(see all)